What we offer
You are a person who wants to make a difference in society or to feel that you are a part of it. You want to be part of a team of hardworking, productive, motivated workers, wanting to live enriching experiences while having a sense of the work done, the CENTRE DE TRAVAIL LARO is probably for you.
To apply, call us at 819-770-6434 ext. 612 or write us by email and we will tell you how to submit your application.
What we are looking for
We are looking for people living with physical, mental or intellectual limitations, able to be productive but not competitive in the regular job market, on a regular basis.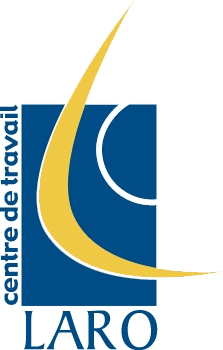 Monday
8:00 am to 4:30 pm
Tuesday
8:00 am to 4:30 pm
Wednesday
8:00 am to 4:30 pm
Thursday
8:00 am to 4:30 pm
Friday
8:00 am to 4:30 pm